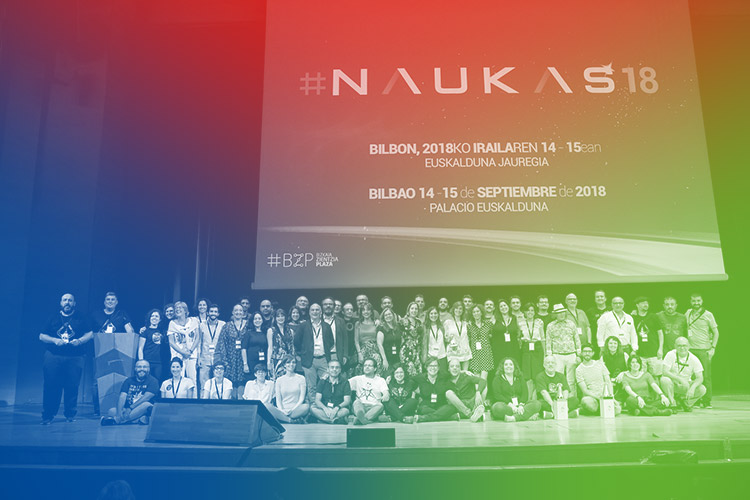 Euskampus Fundazioa was set up in the context of the CEI Euskampus project, which saw Euskampus contend for the  International Campus of Excellence label. With this mission, the University of the Basque Country (UPV/EHU), TECNALIA Technology Research Centre and Donostia International Physics Center (DIPC) joined forces to consolidate an international excellence project, under the motto "One University, one Country, one Campus". The highly complex project aimed at placing Euskampus at the forefront of education and knowledge creation and transfer in three specialist areas – Sustainable ecosystems and environmental technologies, Innovative processes and new materials, and Healthy ageing and quality of life – responding to the needs of society and creating wealth in the Basque Country, using an integrated, social and financially-sustainable approach.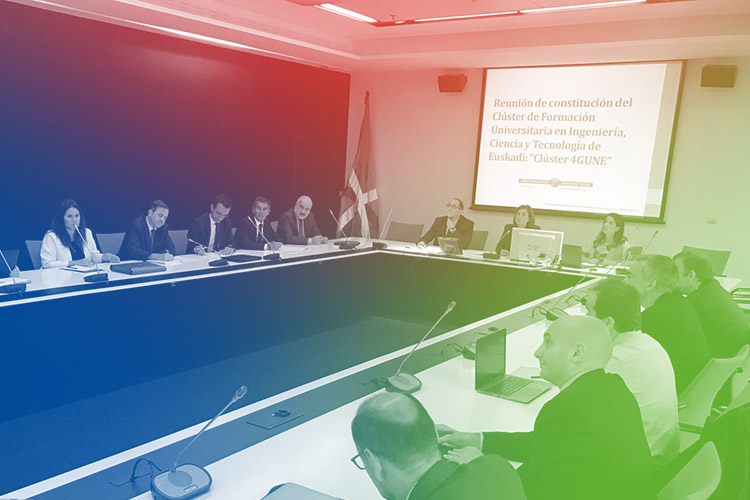 Euskampus Fundazioa was set up to address a series of interrelated issues:
The governance of an inter-institutional consortium of organisations of varying sizes, character, mission and organisational culture, joined by leading stakeholders from the Basque Science, Technology and Innovation Network (RVCTI);
The complexity of the initiatives put forward by the CEI Euskampus Project, as regards to both number (more than 100) and the range of issues covered, encompassing all three of the university's missions;
The management of shared resources, and outreach to ensure the CEI Project reaches and extensive community of researchers;
Long term management to secure long-term stakeholder commitment to the International Campus of Excellence, with the aim of extending it beyond its initial five-year span (2010-2015).
Accordingly, and because of the public-private nature of the UPV/EHU-TECNALIA-DIPC consortium, we needed a management structure that would be a separate legal entity, that would be neutral, agile and open to contributions from new organisations, enabling it to grow the reach and impact of CEI Euskampus. And so, we decided that it should take the form of a foundation, as the best structure to attain a series of objectives:
fostering cooperative, interdisciplinary work, where differences and diversity would be managed using a neutral, autonomous approach;
implementing agile decision-making processes and rapid-response capacity, mobilising a close-knit community of consortium members and the RVCTI as a whole to develop the project's initiatives;
maintaining the initial spirit of the project, and working to extend it beyond the initial span established in the International Campus of Excellence requirements;
expanding the boundaries of CEI Euskampus, paving the way for new international excellence programmes and initiatives.
Accordingly, one of the first actions of the CEI Euskampus Project was to set up a foundation in early 2011, Euskampus Fundazioa eventually being set up on 19 July that same year.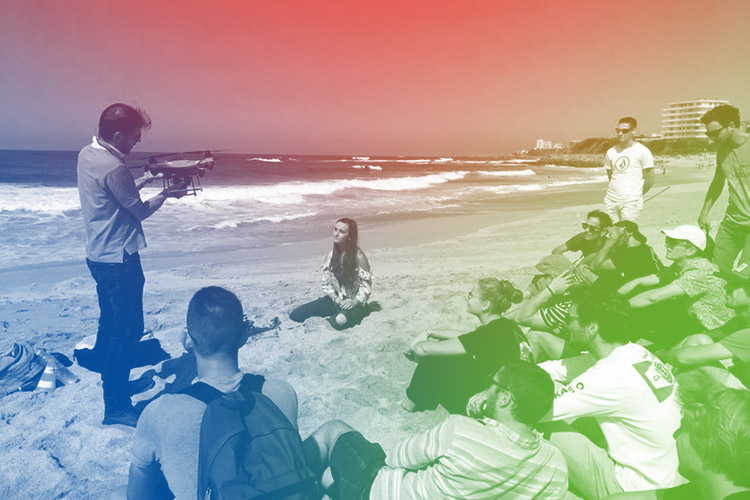 The CEI Euskampus project was the joint response of UPV/EHU, Tecnalia and DIPC to the International Campus of Excellence programme launched by the Spanish Department of Education, Culture and Sports in 2008 as part of its University Strategy 2015 (EU 2015). The strategy was aimed at modernising and internationalising the Spanish university system as a whole, enabling the best Spanish colleges to contend for the Campus of International label.
Nevertheless, far from being an opportunistic initiative, the Project responded to a real need within the UPV/EHU to consolidate its position, seeking stable alliances, as a recognised motor for growth in the Spanish Science, Technology and Innovation System and extend its international reach. On the one hand, the Basque public research and innovation and higher education policies had evolved over the century towards greater sophistication and engagement of key stakeholders, by means of successive Science, Technology and Innovation Plans and the emergence of University Plans. On the other, at about the same time, international university rankings were gaining social prestige, so it was necessary to raise the international profile of UPV/EHU, primarily by means of working on a series of European research and higher education projects.
The alliance with TECNALIA and the DIPC, along with the CEI Project's spirit of openness, under which it welcomed key stakeholders from officialdom and the Basque Science, Technology and Innovation Network, led to a commitment to change the way UPV/EHU was positioned both in the Basque Country and internationally.
Throughout the CEI Project, decisive support from Euskampus Fundazioa enabled UPV/EHU and its partners Tecnalia and the DIPC (plus input from the University of Bordeaux) to:
Occupy a key role in the Basque Science, Technology and Innovation System, with stronger links to the social-economic fabric;
Occupy a leading position in the Euroregion Nouvelle-Aquitaine Basque Country and, by extension, the European Atlantic Arc;
Escalate and strengthen participation in European programmes;
Launch unique public-private initiatives with a range of partners;
Attain and consolidate a leading position on international university rankings.

8
Trustees
1
Basic
research centre
of excellence
Public
universities
2
Technology
research
centre
1

11+6
Poles
100+
Cooperative
actions funded
~4
Million
invested

7
Joint
PhD degrees
50+
Co-tutored
theses
defended
Laboratories
for Trans-border
Cooperation
4
Million
invested
~2

300+
Joint
scientific
publications
6
Euroregional
projects
European
projects
9

6
Encounters
119
Scientific
Sessions
Participants
1502
Speakers
185
International Campus of Excellence
In December 2015, the UPV/EHU was recognised as an International Campus of Excellence after completing the CEI Euskampus Project, developed in partnership with DIPC and TECNALIA.  An international panel granted it the maximum score (A).
University Industry Interaction Award
In 2018, Euskampus Fundazioa received the 'Best Next Practice' acknowledgement following the presentation of the 4GUNE Cluster at the University Industry Interaction – UIIN" International Congress held in London.
UCC+i
The Spanish Foundation for Science and Technology (FECYT) awarded Euskampus Fundazioa with Science Innovation Culture Unit (UCC+I) status in 2012.
Dialogue Award
In 2018, the UPV/EHU and the University of Bordeaux won the Dialogue Award in Paris for the key role that the Cross-Border Campus between both universities has played in the development and bridging of relations between France and Spain.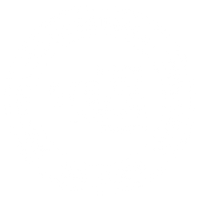 Euskadi STEAM Award
En 2020, el proyecto "Grupo de Alto Rendimiento Intelectual -GAR Euskampus", desarrollado por Euskampus Fundazioa en el contexto de los Polos de Conocimiento, recibió el Sello STEAM Euskadi por fomentar la educación STEAM.
Champions of university-industry-society cooperation
Igor Campillo, Director of Euskampus Fundazioa, has been recognised as one of the 33 key people worldwide in university-industry-society cooperation, according to the list in the "Spanning boundaries agents profile book".
UPV/EHU was founded in 1980 as a public research university which strives to create and transfer knowledge, within an intensive internationalisation process combined with strong links to Basque culture. Its aims are symbolised in the logotype created by notable Basque sculptor Eduardo Chillida and its motto, taken from the "Gernikako Arbola" by 19th-century bard, José María Iparaguirre: EMAN TA ZABAL ZAZU (MUNDUAN FRUITUA). Give and extend knowledge.
Donostia International Physics Center (DIPC) is a research centre whose mission is to develop and promote cutting-edge research in physics and similar fields, and transmit scientific culture to society.  Located in Donostia / San Sebastián, DIPC came about from a strategic alliance between public institutions and private companies.  Since 2008, DIPC is a Basque Research Centre of Excellence (BERC) recognised by the Basque Government's Department of Education. In 2019, DIPC was also recognised as a "Severo Ochoa" Centre of Excellence by the Spanish Research Agency.  The DIPC has a powerful Supercomputing Centre, a strategic infrastructure that provides a service to the research community in the Basque science and technology network.
Associate Trustees (2012)
CAF (Construcciones y Auxiliar de Ferrocarriles) is a Basque-based company with headquarters in Beasain (Gipuzkoa). It manufactures rolling stock and rail equipment for tram systems, metro systems, rubber-tyred metro systems, and commuter , long distance  and high-speed rail networks. CAF is also a world leader in integral sustainable mobility systems.
Velatia (formerly Grupo Ormazabal) is a Basque-based industrial holding and one of Europe's leading manufacturers of electrical equipment. It owns 15 factories and employs almost 3,000 people. In addition to its medium-voltage division, responsible for the group's electricity business, Velatia's key areas are telecommunications, IT systems and physical security systems.
Associate Trustees (2017)
UNIVERSITÉ DE BORDEAUX (2017)
Open, creative, humanist, civic, modern, demanding… the Université de Bordeaux, founded more than 575 years ago, is rich in its history, its diverse origins, its cultures and its talents.  As a key player in the New Aquitaine region, it also enjoys a national and international reputation. Recognised as a Campus of Excellence in 2016, with its 52,000 students and 3,000 teaching and research staff, the Université de Bordeaux is one of the largest multidisciplinary universities in Europe. Since 2017, the Université de Bordeaux bas been part of the Board of Directors of the Euskampus Foundation.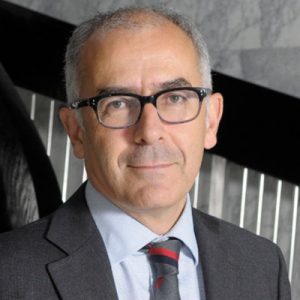 Doctor in Medicine, specialised in pneumology, Doctor in Sciences, University professor and hospital doctor. Manuel Tuñon de Lara was the rector of the Université de Bordeaux Segalen between 2008 and 2014. During his term, he coordinated the Bordeaux Excellence Initiative that led to the creation of the Université de Bordeaux, of which he was elected the first rector on 17th January 2014, and was re-elected in 2018. On 17th December 2020, Manuel Tuñon de Lara was elected President of the Conference of Rectors of Universities in France. As a man of commitment and firm beliefs, he was appointed an Officer of the Order of the Academic Palms, Knight of the National Order of Merit and Knight of the Order of the Legion of Honour.
CONNECT

entities, disciplines, people and

CO-CREATE

knowledge and solutions for the

COMMON GOOD
The mission and vision are supported by 5 pillars and a common core for them all:
Pillar 1: Higher education, science, technology and culture as essential conditions
Pillar 2: Collaboration and sense of initiative
Pillar 3: Diversity from a systemic and inclusive perspective
Pillar 4: Participative culture through co-creation
Pillar 5: Responsible innovation and impact
Pillar 1: Higher education, science, technology and culture as essential conditions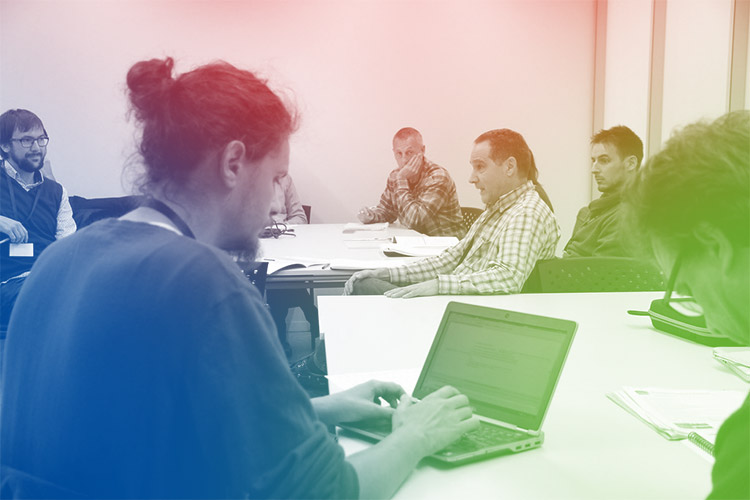 Pillar 1: Higher education, science, technology and culture as essential conditions
Higher education provided by universities, science, technology, culture and general knowledge in all of its forms, generated with rigour and intellectual integrity, and related to our natural, human and social world, form an essential part of collective transformation, which fosters progress and social transitions towards a more equitable and sustainable future.
Pillar 2: Collaboration and sense of initiative
Pillar 3: Diversity from a systemic and inclusive perspective
Pillar 4: Participative culture through co-creation
Pillar 5: Responsible innovation and impact
CORE: The UPV/EHU, Université de Bordeaux, Tecnalia and DIPC Strategic Alliance
Euskampus Fundazioa is an institutional space based on the complementarity and shared vision of its founding trustees, UPV/EHU, Tecnalia and DIPC, and the University of Bordeaux, to deploy its strategic alliance and support relations and joint operational programmes, as well as with other local and international entities, offering a differential value based on genuine collaboration and mutual commitment to society.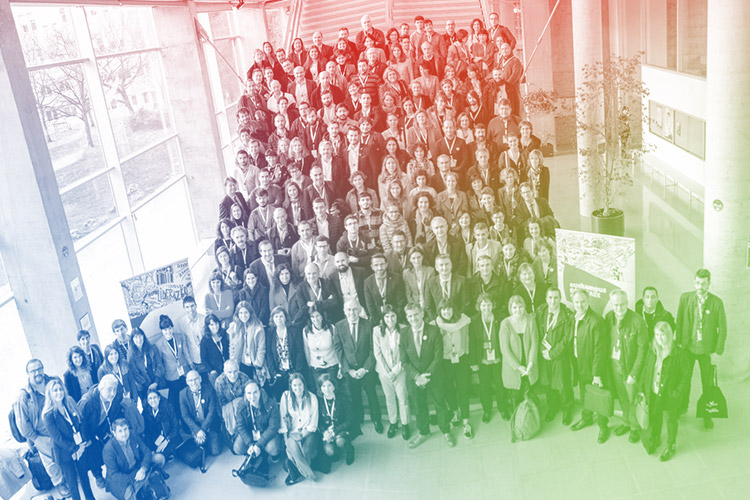 Euskampus Fundazioa is inspired and guided by a set of values:

Commitment and Loyalty
Euskampus is the fruit of the shared vision of its founding trustees. Over the years, it has diversified its field of action thanks to the trust of other entities. They all inspire and sustain our work and, in exchange, we help them in the development of their missions, recognising and making visible the results of their efforts.

Synchronicity and Transcendence
Euskampus is fully aware that it forms part of a whole that goes beyond the limits of its own organisation, those of its trustees and the entities with which it works. It is therefore constantly listening actively and showing empathy in order to flow along with the system that it forms part of, hence generating an abundance that comes from putting the common good ahead of the individual interests of each entity.

Agility and Pragmatism
In a complex and changing reality, the perfect response to each challenge cannot be provided immediately. For this reason, Euskampus opts for rapid prototyping, enabling the feasibility and impact of each process and programme to be assessed. Once its suitability has been confirmed, successive versions are deployed, working with the different stakeholders to improve and gradually solidify its implementation.

Creativity and Excellence
Euskampus generates a climate of enthusiasm that spawns new ideas, breaks the mould and takes institutions and groups out of their comfort zones. It fosters rigour and results-orientation, as well as maximum performance in the design and development of innovative cooperative programmes and projects.

Flexibility and Discretion
Euskampus is a dynamic space that is constantly evolving and adapting to the needs of its environment and stakeholders. It shuns rigid formulas and approaches, concentrating on the uniqueness of demands, offering innovative, bespoke solution, sensuring end-to-end transparency in its procedures and interventions.

Inclusiveness and Integration
Although a small organisation, Euskampus works with an extensive social network and communities that are tremendously diverse in terms of knowledge, cultures, languages and traditions, strategic aspirations and operating environments. In all of its programmes and projects, or in those in which it participates, it fosters the balanced integration of this diversity, mutual trust and generosity, along with multiculturalism and multilingualism.

Growth and Empowerment
Euskampus is a space for personal and professional development, based on trust, responsibility and mutual respect for those who form part of the organisation. It constitutes a flexible and tolerant space for ideas and personal performance paces, enabling individual talent and teamwork to thrive. Each individual counts and teamwork enhances progress and personal growth.
Over the first ten years of Euskampus Fundazioa, a set of skills has been acquired as an organisation, among which the following can be highlighted:
Transformational leadership in complex environments.
Management of interdisciplinarity and academic co-operation.
International intercultural skills and management of linguistic differences, raising awareness of this diversity as wealth from a global perspective.
Command of international metrics and standards for higher education and academic activity.
Measurement of the impact and social value generated by operational programmes.
In-depth knowledge of the different collaborative research cultures and dynamics.
Command of higher education, research and innovation programmes and public policies.
Discretion and diplomacy in the management of differences.
Facilitation of cooperative processes by means of face-to-face and on-line sessions.
Design and management of face-to-face and on-line events and seminars, focusing particularly on multilingualism and promoting it.
Multilingual dissemination of science and technology contents with a social projection in multiple formats.